Challenge
Do you feel challenged with the growing complexity of your ICT landscape? Do continuesly changing requirements make it harder for you to complete the IT project on time and within budget?
As visitor of this site, you are aware that succeeding such projects ultimately depends on valid and complete user requirements. This is true for system development as much as it is for data integration projects.
CaseTalk
CaseTalk offers the most complete toolset for fact based information modeling. Our clients are served well by the advantages of fact based information modeling. Some of these advantages are:
analysis of information requirements,
integration of data and applications,
risc management of IT projects,
strategy and planning of the information architecture.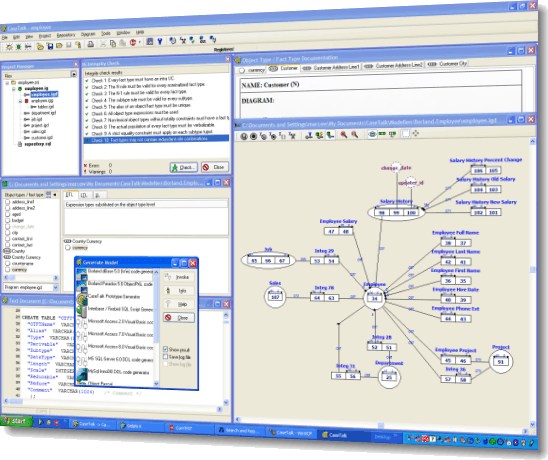 Community
Join our global community of analists, consultants, developers, information architects and corporations.
CaseTalk is used in 56 countries 100 regions 1139 cities 2245 organisations by 11559 users.