Modern times seem to require companies to deliver and improve faster to stay ahead of the game. New technologies promise this by advancing even faster. Companies are in genuine need of a solid foundation where business knowledge is well grounded and available for all parties involved: business and technology.
Whether your company is adapting to operational changes or implementing the latest business intelligence solutions, well defined, clearly understood, and readily available business knowledge will always be required.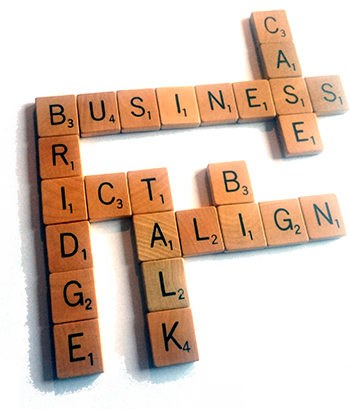 Therefore, Business and Technology need to be aligned and stay aligned. To be able to deliver this level of understanding, a constant investment in business knowledge is vital. This necessitates a modeling method to withstand current and future technological waves, documentation understood by all involved, and finally, the ability to adapt flawlessly with minimal effort.
An investment in Fact Based Models forms this bridge between business and technology and has proven to be a solid investment for both Business and Technology.
New to Fact Based Modeling?
View some presentations
Looking for demos?
Start watching here