The 12.5.1 is a hotfix to amend invalid character handling when entering new expressions.
This is released on top of the 12.5 which adds fully translated artifact generation.
This Upgrade includes:
Translate artifacts (specify vocabulary in GLR settings).
Translate VC Values.
Specialization/generalization of Label Types, extending subset constraint reach.
Filtering object/fact types on their custom attribute values.
Merge with models directly from the server.
Diagram enhancements to show more information.
Export Glossary in JSON format to support the Intralign Ecosystem.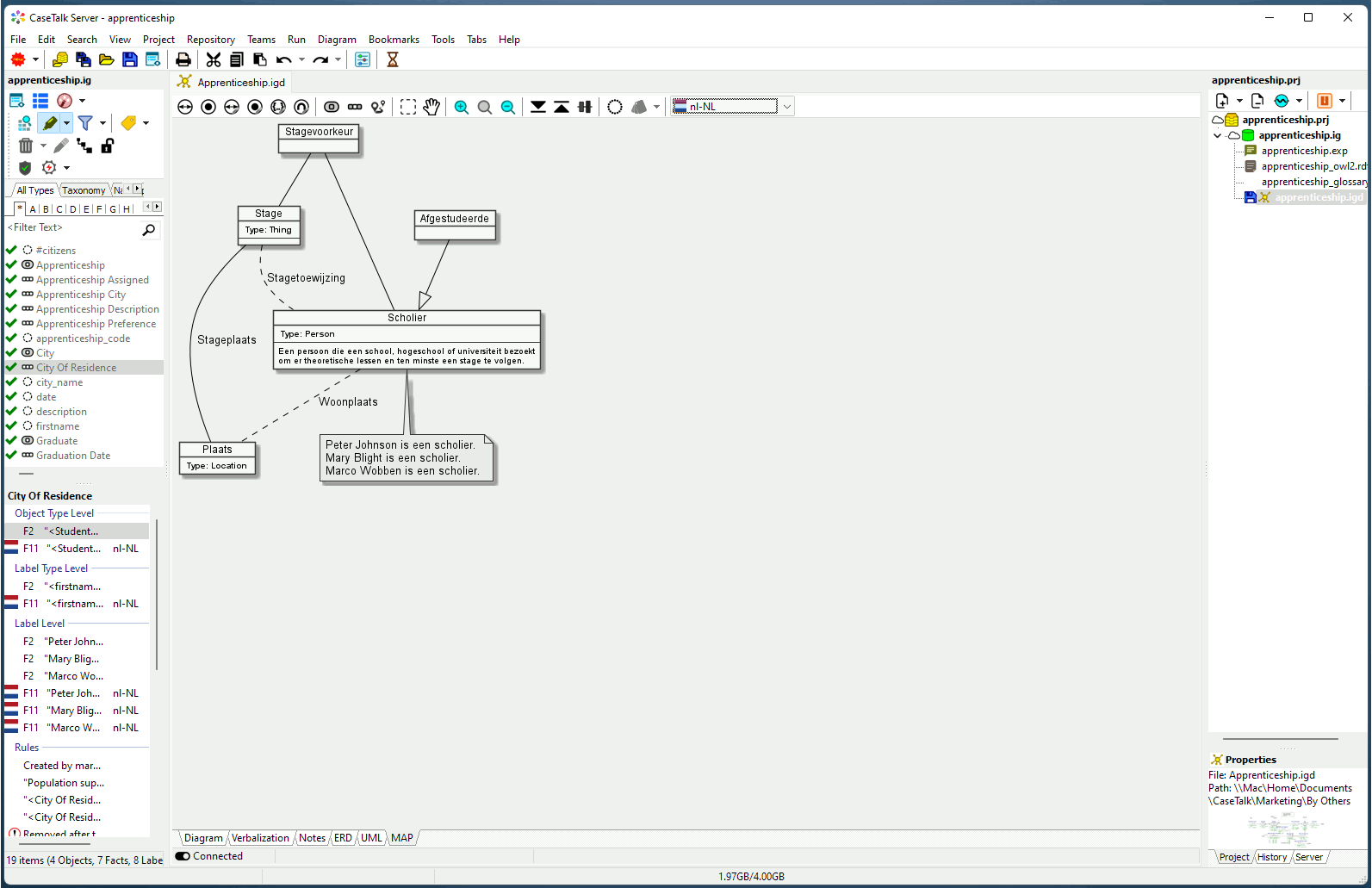 Get your free update from our download section. For a complete list of changes, click here.