CaseTalk 12.8 offers a new user experience when entering new fact expressions. While aimed at the novice users, the terminology is more clear for both the untrained and seasoned modeler. It allows re-qualification, re-editing previous parts, editing newly introduced object and fact types, and some visual enhancements making it easier to see what needs to be done. Additionally, the following new features have been implemented.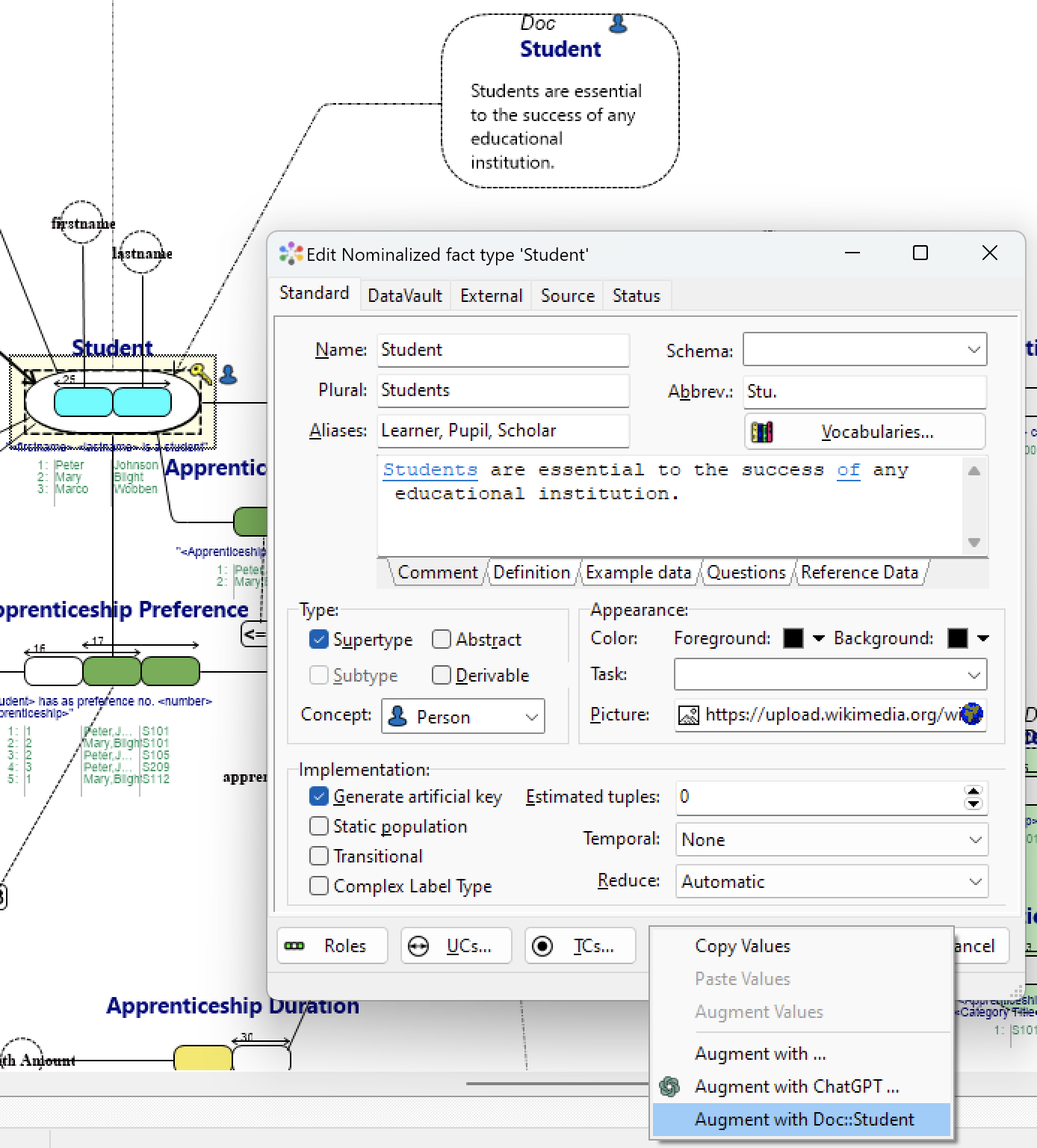 Diagrams


0003998: Render the Taxonomy and/or Ontology as a Diagram


0004105: ERD/UML/.. Refreshing with single keystroke (F5)


0004087: Allow text blocks to resize and word wrap
Expressions


0004058: New Expression UX Redesign


0004060: Entering expressions can ask for sufficient population
Generation (SQL, XML, etc)


0004085: Generate Localization Tables

Integration


0004079: Mark Windows folders as folders with CaseTalk projects


0004064: Support parameters in the export modules and SQL queries
Repository


0004020: Support tri-temporal settings


0004069: Add/Edit/Delete substitutions added

User Interface


0004081: Welcome tab redesign with project preview


0002225: Use Role default values for populations


0000173: Enter expressions on type level


0004032: Add Role/Relations from the Role Dialog


0004017: Copy/Paste OTFT attributes through augmentation

Validation


0004030: Verify only essential rules for fast transformation to ERD
Other


0004010: Subtype wizard provides related facts
In total, around 100 tickets have been closed. It is a major accomplishment which we hope you will enjoy.