Data Driven is a term heard more and more. Even by people not fully realizing what that slogan beholds. Organizations sometimes lack data management maturity and run the slogan nevertheless. Data will always be part of any organization, this is not a goal in itself. Managing the data in such a way that is holds value, and remains holding value is a crucial and sometimes underestimated effort.
Run the organization by the business slogan, not the next big IT term because the trends will simply change over time. If your mission is to become data driven, you're running the business on a meme. Data is inevitable, no matter what you do. Find your true mission, state your strategy, that'll drive the business, data will follow.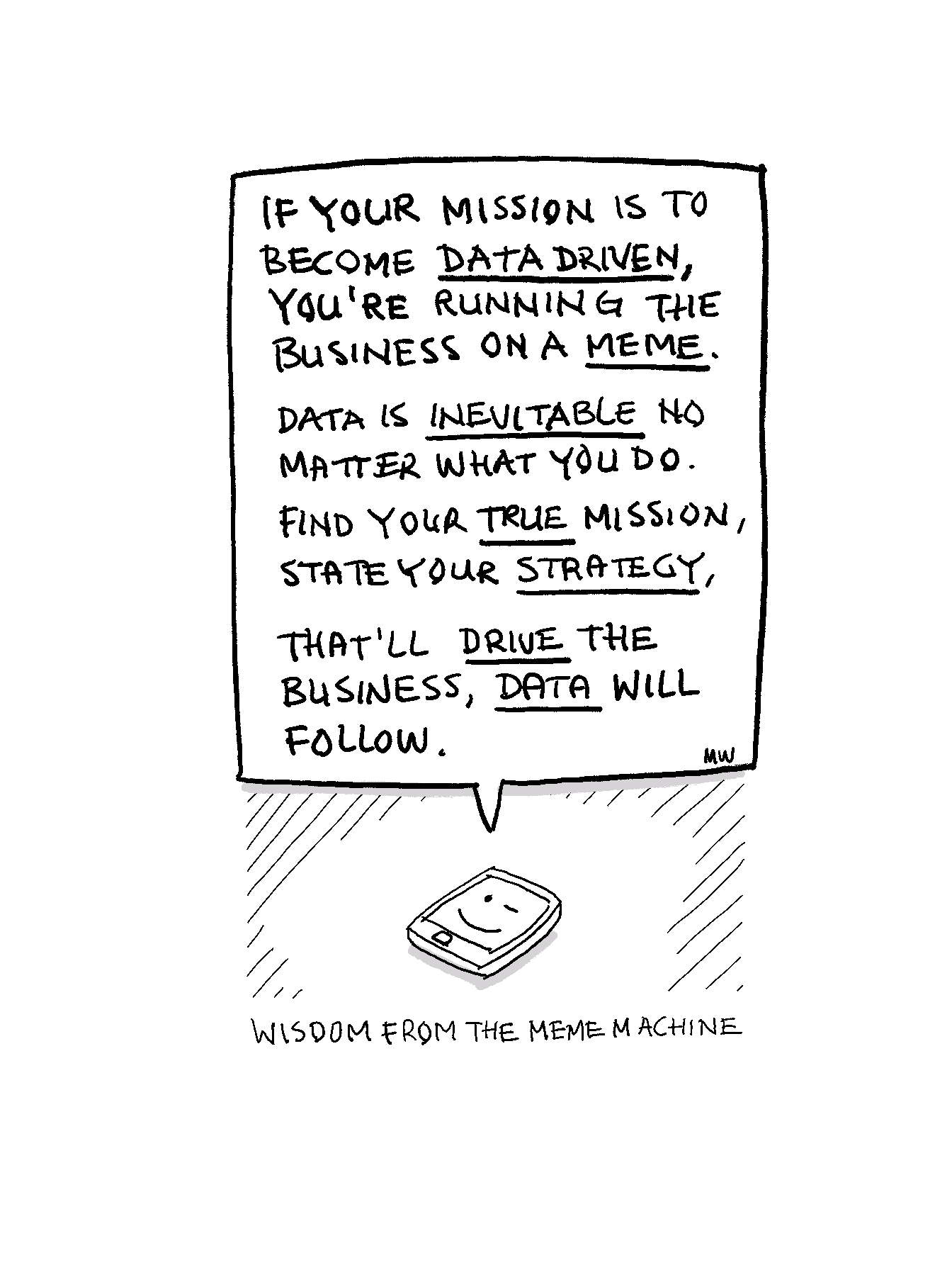 ---

This license allows reusers to copy and distribute the material in any medium or format in unadapted form only, for noncommercial purposes only, and only so long as attribution is given to the creator.
CC BY-NC-ND includes the following elements:
BY – Credit must be given to the creator
NC – Only noncommercial uses of the work are permitted
ND – No derivatives or adaptations of the work are permitted